2.17.22
We are back with another segment to Black History Month. This time literature. James Baldwin, Toni Morrison, Maya Angelou, Colson Whitehead, Ta-Naheshi Coates, Roxane Gay, and many others have written great works of literature. Here are few I like…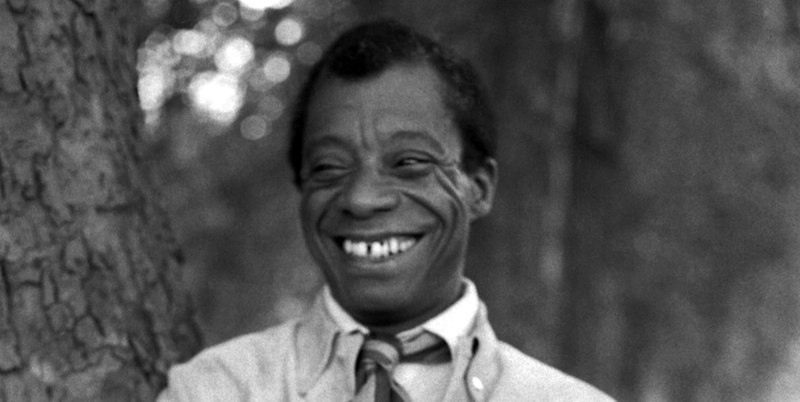 Le sporting-club de Monte Carlo (for Lena Horne)
The lady is a tramp
a camp
a lamp
The lady is a sight
a might
a light
the lady devastated
an alley or two
reverberated through the valley
which leads to me, and you
the lady is the apple
of God's eye:
He's cool enough about it
but He tends to strut a little
when she passes by
the lady is a wonder
daughter of the thunder
smashing cages
legislating rages
with the voice of ages
singing us through.
James Baldwin, "Le sporting-club de Monte Carlo (for Lena Horne)" from Jimmy's Blues. Copyright © 2014 by The James Baldwin Estate. Reprinted by permission of Beacon Press.
Source: Jimmy's Blues and Other Poems (Beacon, 2014)
Awaking in New York
BY MAYA ANGELOU
Curtains forcing their will
against the wind,
children sleep,
exchanging dreams with
seraphim. The city
drags itself awake on
subway straps; and
I, an alarm, awake as a
rumor of war,
lie stretching into dawn,
unasked and unheeded.
Maya Angelou, "Awaking in New York" from Shaker, Why Don't You Sing? Copyright © 1983 by Maya Angelou. Used by permission of Random House, an imprint and division of Penguin Random House LLC. All rights reserved.
Source: The Complete Collected Poems of Maya Angelou (1994)
Dirt
We who gave, owned nothing,
learned the value of dirt, how
a man or a woman can stand
among the unruly growth,
look far into its limits,
a place of stone and entanglements,
and suddenly understand
the meaning of a name, a deed,
a currency of personhood.
Here, where we have labored
for another man's gain, if it is fine
to own dirt and stone, it is
fine to have a plot where
a body may be planted to rot.
We who have built only
that which others have owned
learn the ritual of trees,
the rites of fruit picked
and eaten, the pleasures
of ownership. We who
have fled with sword
at our backs know the things
they have stolen from us, and we
will walk naked and filthy
into the open field knowing
only that this piece of dirt,
this expanse of nothing,
is the earnest of our faith
in the idea of tomorrow.
We will sell our bones
for a piece of dirt,
we will build new tribes
and plant new seeds
and bury our bones in our dirt.
From Duppy Conqueror: New and Selected Poems. Copyright © 2013 by Kwame Dawes. Reprinted with the permission of The Permissions Company, Inc., on behalf of Copper Canyon Press, http://www.coppercanyonpress.org.
Ego Tripping (there may be a reason why)
I was born in the congo
I walked to the fertile crescent and built
the sphinx
I designed a pyramid so tough that a star
that only glows every one hundred years falls
into the center giving divine perfect light
I am bad
I sat on the throne
drinking nectar with allah
I got hot and sent an ice age to europe
to cool my thirst
My oldest daughter is nefertiti
the tears from my birth pains
created the nile
I am a beautiful woman
I gazed on the forest and burned
out the sahara desert
with a packet of goat's meat
and a change of clothes
I crossed it in two hours
I am a gazelle so swift
so swift you can't catch me
For a birthday present when he was three
I gave my son hannibal an elephant
He gave me rome for mother's day
My strength flows ever on
My son noah built new/ark and
I stood proudly at the helm
as we sailed on a soft summer day
I turned myself into myself and was
jesus
men intone my loving name
All praises All praises
I am the one who would save
I sowed diamonds in my back yard
My bowels deliver uranium
the filings from my fingernails are
semi-precious jewels
On a trip north
I caught a cold and blew
My nose giving oil to the arab world
I am so hip even my errors are correct
I sailed west to reach east and had to round off
the earth as I went
The hair from my head thinned and gold was laid
across three continents
I am so perfect so divine so ethereal so surreal
I cannot be comprehended
except by my permission
I mean . . . I . . . can fly
like a bird in the sky . . .
Copyright © 1968 by Nikki Giovanni. Used with permission of the author.
Hope you enjoyed the reading of these wonderful poems. Enjoy your Thursday, be safe, healthy, and blessed.
Featured image: nikki-giovanni.com