10.1.19
Vol: 7 / #10
Ah…hello October! This year is flying by fast, maybe too fast! I have to catch my breath, but for the moment I have a lot going on this month and it's going to be a pretty good one at that. Lots of music, poetry, literature, art, and all the other great stuff associated with fear. 
Fear has many faces. We face them and brave them every day, but one thing I do know, and that's God is not the author of it. Not only fear but a few other subjects that we face.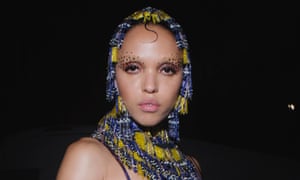 New music coming our way, like FKA Twigs,  film reviews, and such coming as well. I'm done talking…Goodbye September…On to October.
Featured image: Natalie Franke w/The Guardian & Wallpaper Access