6.26.19
Summer is here and you know what that means right? It's time to pick out which books to read at the beach, on the front porch, in a hammock, or anywhere to tuck your feet. I did this list a bit different, I picked four from some other lists. Books that not only looked interesting, but the details were just what peeked my curiosity. Take a look for yourself
---
Credit source: Pop Sugar, Oprah Magazine, Publishers Weekly, Good Housekeeping, Refinery 29
First of I chose four books from Pop Sugar's 34 best lists. Brenda Janowitz puts her spin on these three from the list…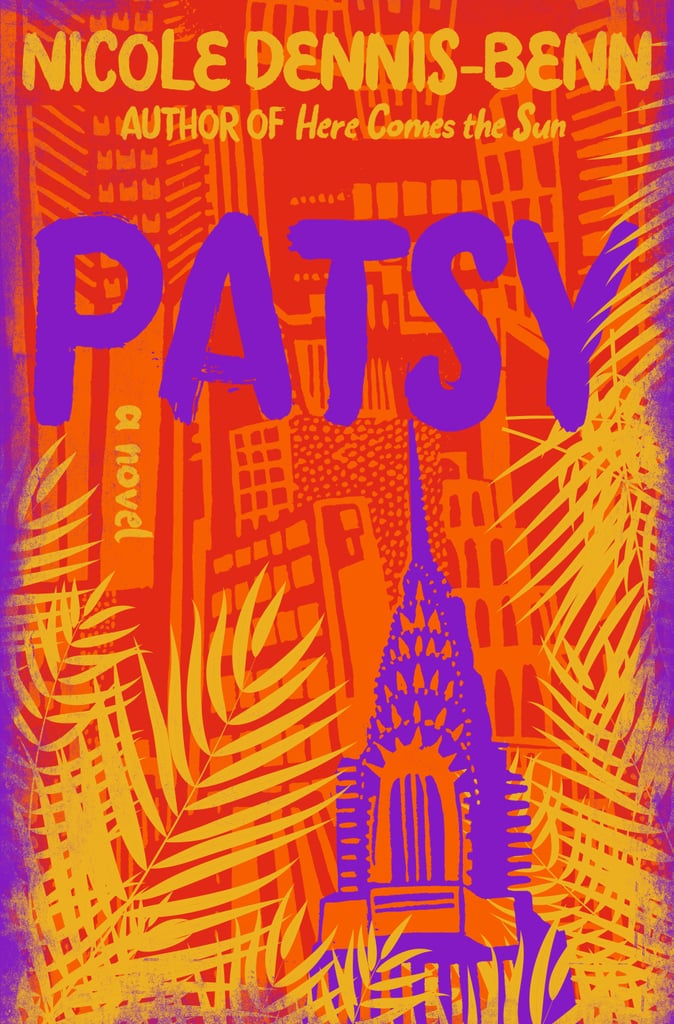 Patsy by Nicole Dennis-Benn
From the acclaimed writer of Here Comes the Sun comes Nicole Dennis-Benn's second novel, Patsy. It's the story of a Jamaican woman who comes to America, where she hopes to reunite with a childhood friend. She is forced to leave behind her 5-year-old child, and as she struggles to find work and come to terms with the life her childhood friend has chosen, we also see what her daughter's life is like back home, forced to live with her father, whom she barely knows. Patsy is a thoughtful exploration of the immigrant experience, motherhood, and the choices women are forced to make.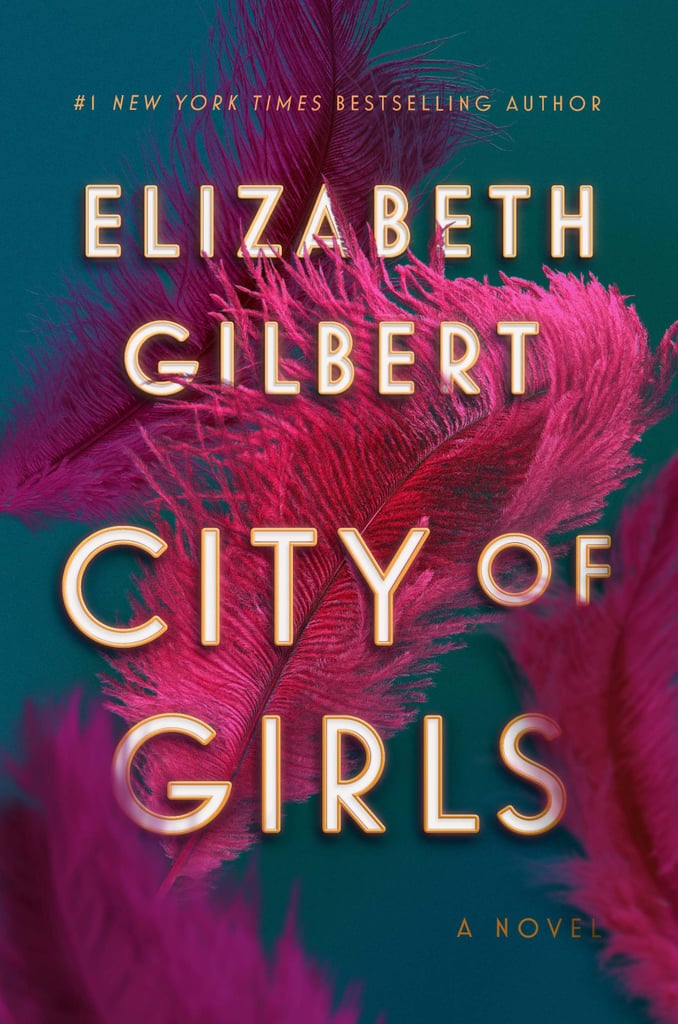 City of Girls by Elizabeth Gilbert
We all know Elizabeth Gilbert for her incredible memoir, Eat Pray Love, but this Summer, she brings us into the fictional world of 1940s New York City. In City of Girls, Vivian Morris gets kicked out of Vassar College, so her parents send her to live with her Aunt Peg, who owns the Lily Playhouse, a theater that's falling apart. There, Vivian meets a group of people who are unlike anyone she's ever met before, and she finds herself immersed in their world completely. It's a spellbinding novel about love, freedom, and finding your own happiness.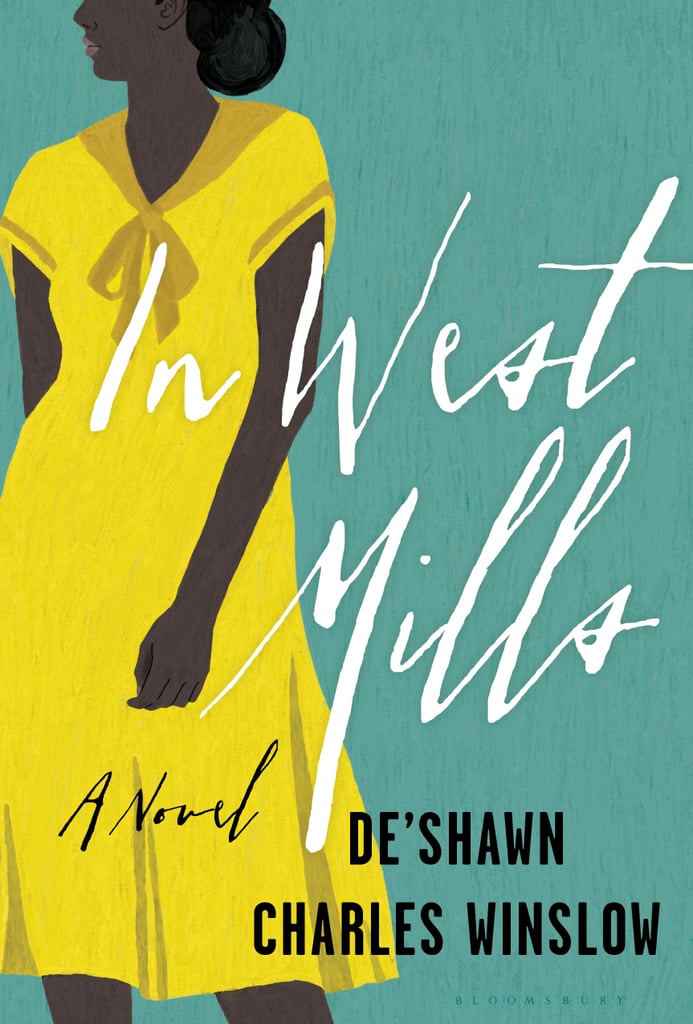 In West Mills by De'Shawn Charles Winslow
Meet Azalea. Everyone calls her Knot, but not everyone in her black, rural neighborhood in North Carolina understands her. Knot wants to be independent and to live life on her own terms, though she's still figuring out exactly what that looks like. In West Mills spans the course of almost 50 years and is a beautifully written debut by a writer to watch.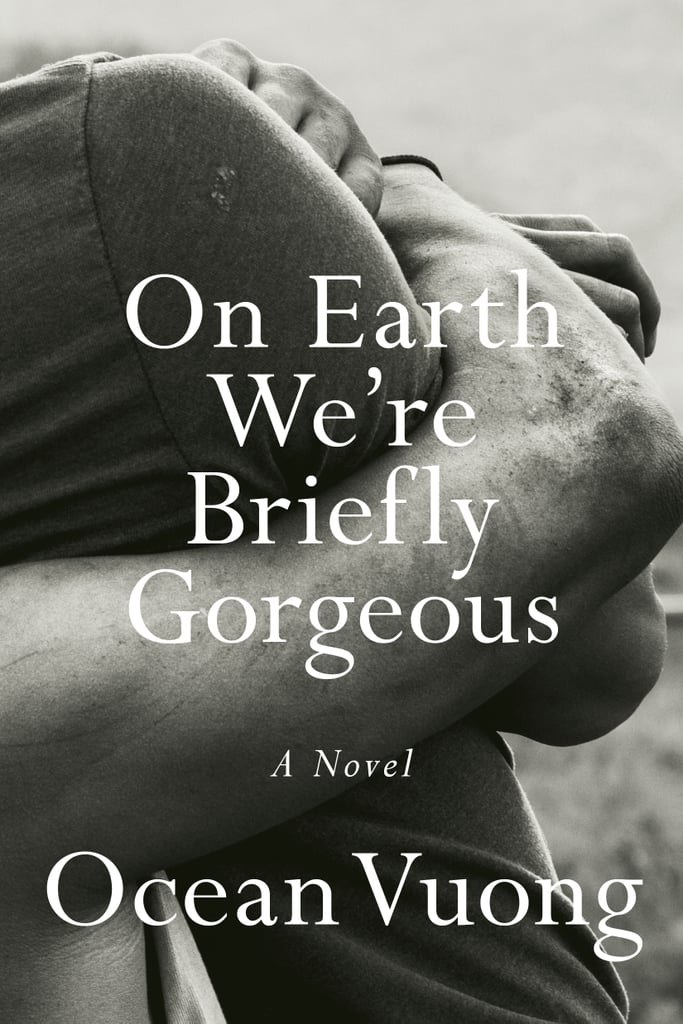 On Earth We're Briefly Gorgeous by Ocean Vuong
Ocean Vuong is a gifted poet, and his first foray into fiction was one of the year's most anticipated books. Written as a letter that a young man writes to his illiterate mother, On Earth, We're Briefly Gorgeous is a raw and gorgeously written novel about trauma, survival, and the power of story.
Four from the 28 Best Beach Reads of 2019 from the Oprah Magazine, by the words of Arianna Davis and Michelle Darrisaw…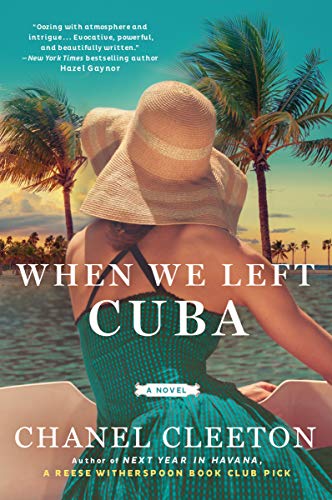 When We Left Cuba by Chanel Cleeton 
Cleeton's follow-up to her best-selling book Next Year in Havana is even more addicting—and sexy—than the first. Here we meet Beatriz, a young woman who's forced to flee Cuba with her family after Castro comes into power. As she unexpectedly finds herself involved in both an extramarital affair and a government plot to take back her country, readers will be hooked thanks to Cleeton's breezy, transporting storytelling. We highly recommend reading this one by the beach or pool—with a cocktail in hand.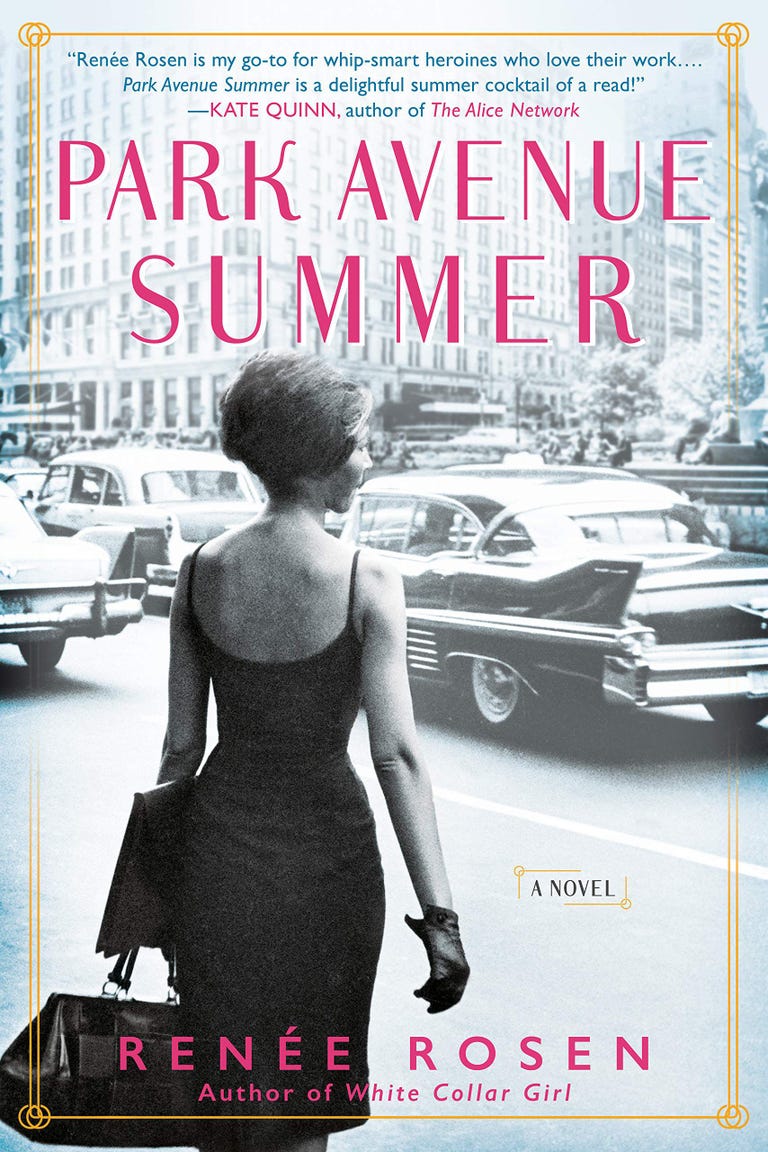 Park Avenue Summer by Renée Rosen
Regular readers of Cosmopolitan magazine will love Renée Rosen's latest. Tracing the origins of the popular women's magazine and the feminist movement of the 1960s, Park Avenue Summer follows Alice, a young girl who moves from Ohio to New York City to pursue her dreams of becoming a photographer. As she climbs the career ladder, her first gig is a secretary for former editor-in-chief of Cosmo, Helen Gurley Brown. Part fantasy and part reality, readers get to see how Brown's pioneering novel, Sex and the Single Girl, was created through Alice's point of view.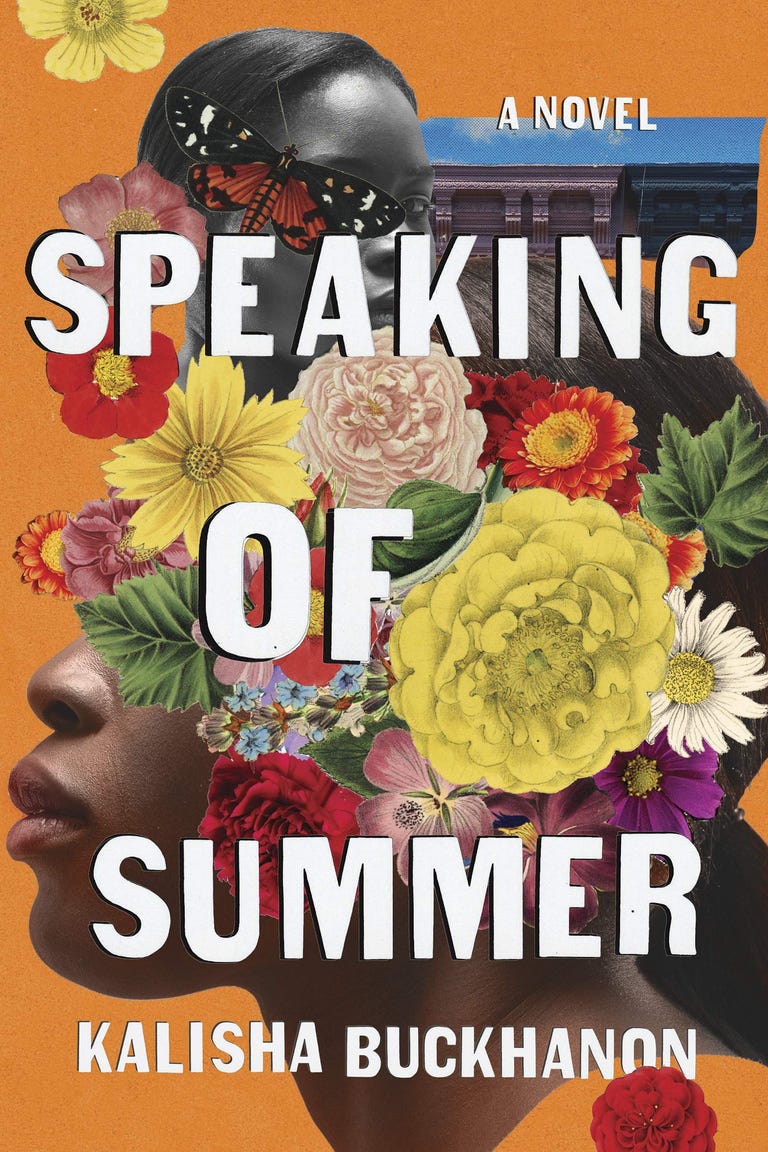 Speaking of Summer by Kalisha Buckhanon
It might take a few chapters before settling into Speaking fo Summer, but this mysterious novel is well worth the wait. The core of the book revolves around a woman named Autumn who is consumed with searching for her missing twin sister Summer. Everyone else, including the authorities, aren't as hell-bent on finding Autumn's sibling. As a result, Autumn slowly starts to unravel, taking comfort in the wrong people and things, while coping with the recent loss of their mother.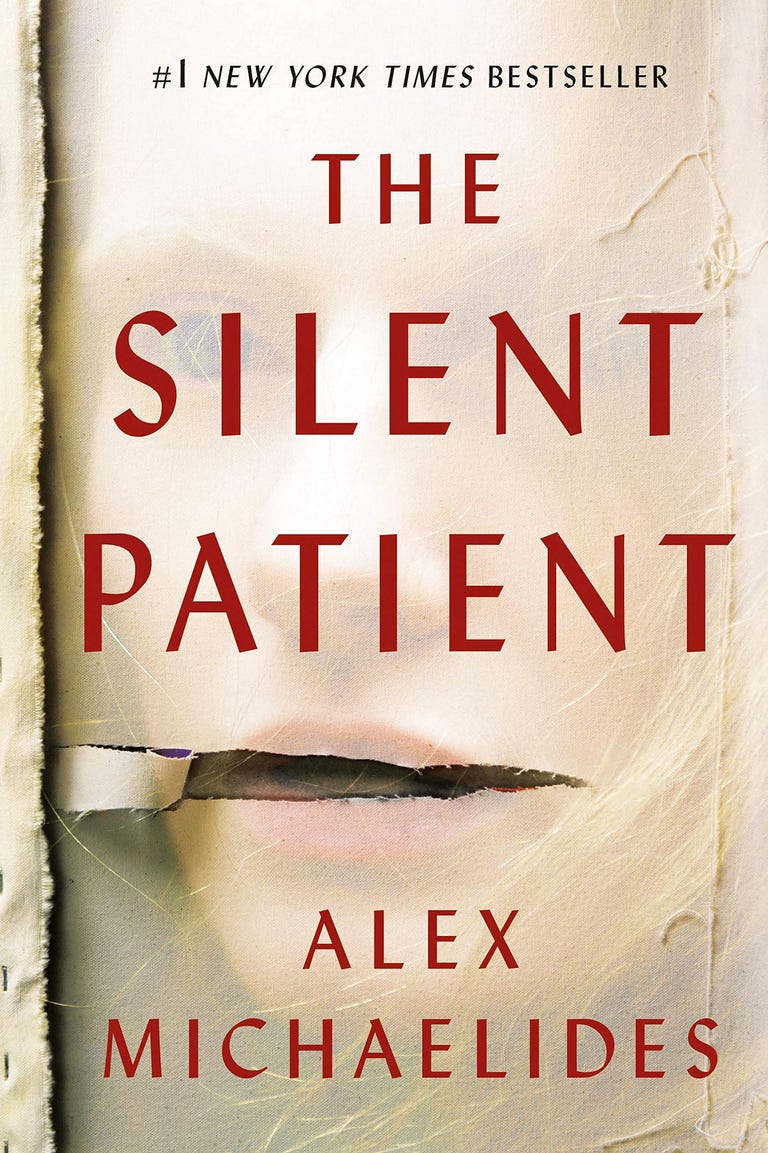 The Silent Patient by Alex Michaelides
Alex Michaelides' new psychological thriller will keep you guessing right until the very end. Trust us, you won't be prepared for the shocking conclusion after reading pages of psychotherapist Theo Faber's obsession with his mute patient, Alicia Berenson. Alicia was committed into a mental health facility after being charged with killing her husband. Though she hasn't spoken since the murder, you learn about her story through Theo's observances.  
Chose four from Publishers Weekly. The staff picked their list of summer 2019 reads in their words…
The October Man
Ben Aaronovitch (Subterranean)
It's lucky that Aaronovitch turns out new additions in his Rivers of London supernatural police procedural series so often since their deadpan humor and sexy river gods make them perfect diversions in any season. The latest entry is a spin-off, introducing a new protagonist, magic-practicing cop Tobias Winter, in a new setting: Germany. It's a wine-related mystery I can't wait to uncork. —Hannah Kushnick, reviews editor
The Paper Wasp
Lauren Acampora (Grove)
That feeling when you know things are about to go horribly wrong, but you're not sure exactly how and you can't look away? That's the sensation of reading Acampora's debut novel, which opens with Abby, an artistic near recluse in a dead-end job, on her way to visit Elise, a promising Hollywood actress, after they've reconnected at their high school reunion. Because here's the thing about rekindling a friendship—it just might end in ashes. —Carolyn Juris, features editor
Vintage 1954
Antoine Laurain (Gallic)
Two things I love: Paris in the fall and time travel as a plot device in fiction. Three Parisians and an American tourist share an aged bottle of Beaujolais—and the next morning wake up to a world that no longer exists. This is the perfect summer read—clever, yet light and breezy, and full of a joie de vivre that I associate with the French. We'll always have Paris, circa 1954, thanks to Laurain's latest charmer. —Claire Kirch, Midwest correspondent
Home Remedies
Xuan Juliana Wang (Hogarth)
Endearing characters with bizarre fixations fill Wang's superb debut collection, a perfect book to dip into this summer. Two synchronized divers grow up with lives and bodies completely entwined. A 10-year-old work for her parents' travel agency and suddenly falls under the spell of a qi master. A massive Chinese carp bloom clogs American rivers. Largely caught up within the U.S.-China "import-export boom of the early nineties," Wang's striking characters are fresh, clever, and shouldn't be missed. —Seth Satterlee, reviews editor
Another four pick from Good Housekeeping, in the words of Blake Bakkila…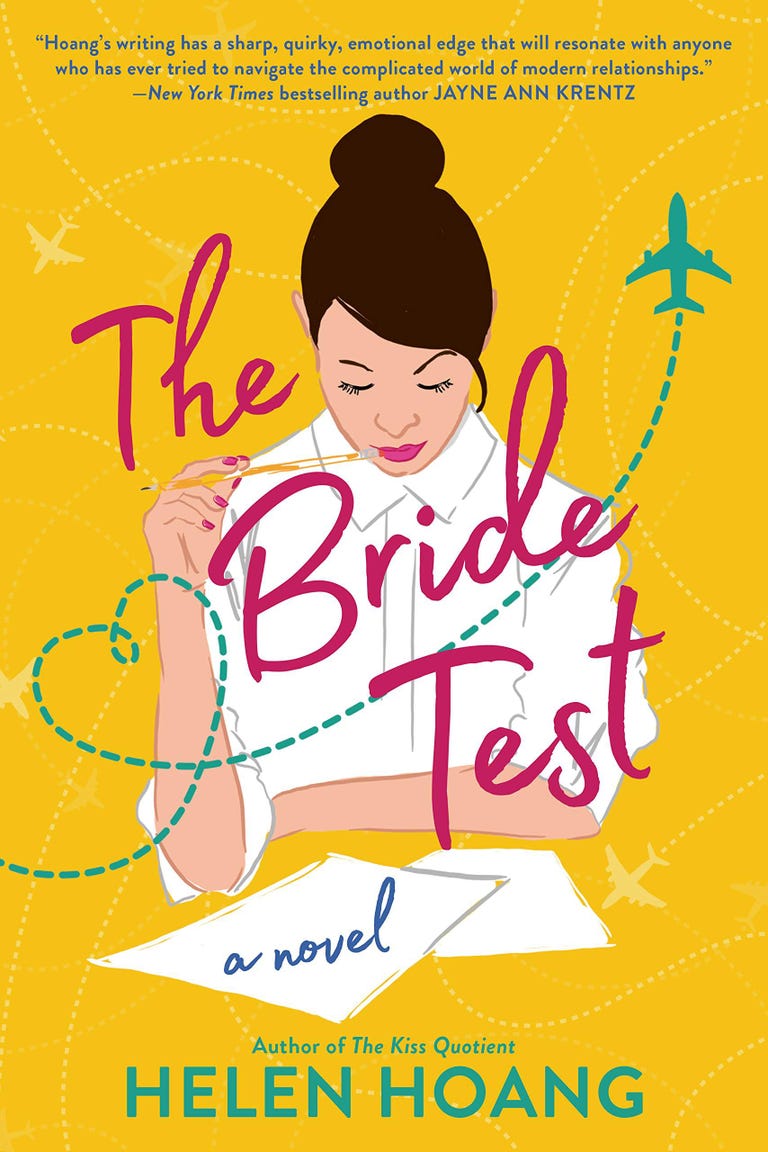 The Bride Test by Helen Hoang
We couldn't get enough of Helen Hoang's debut novel, The Kiss Quotient, so it's no surprise her second book is at the top of our list. This time, we're following the story of Khai Diep, a man who doesn't think he's capable of having feelings. He's still unconvinced when his family tries to assure him that his autism makes him process emotions differently, and his mom sets out to find him the perfect bride in Vietnam.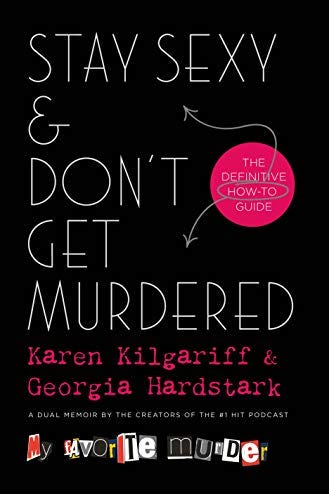 Stay Sexy & Don't Get Murdered: The Definitive How-To Guide by Karen Kilgariff & Georgia Hardstark
We've heard what Karen and Georgia have to say in their popular podcast My Favorite Murder, but now they're expressing themselves using a different medium. They share personal stories, recommendations for advocating for yourself, and more in their debut novel.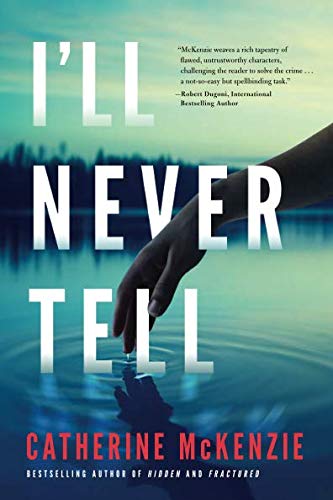 I'll Never Tell by Catherine McKenzie
If you're always up for a good murder mystery, reach for I'll Never Tell. After their parents' sudden deaths, five siblings reunite to decide what to do with their family's property. But before they can, they have to figure out what happened to their fellow camper Amanda, who was found bludgeoned to death in a rowboat 20 years ago.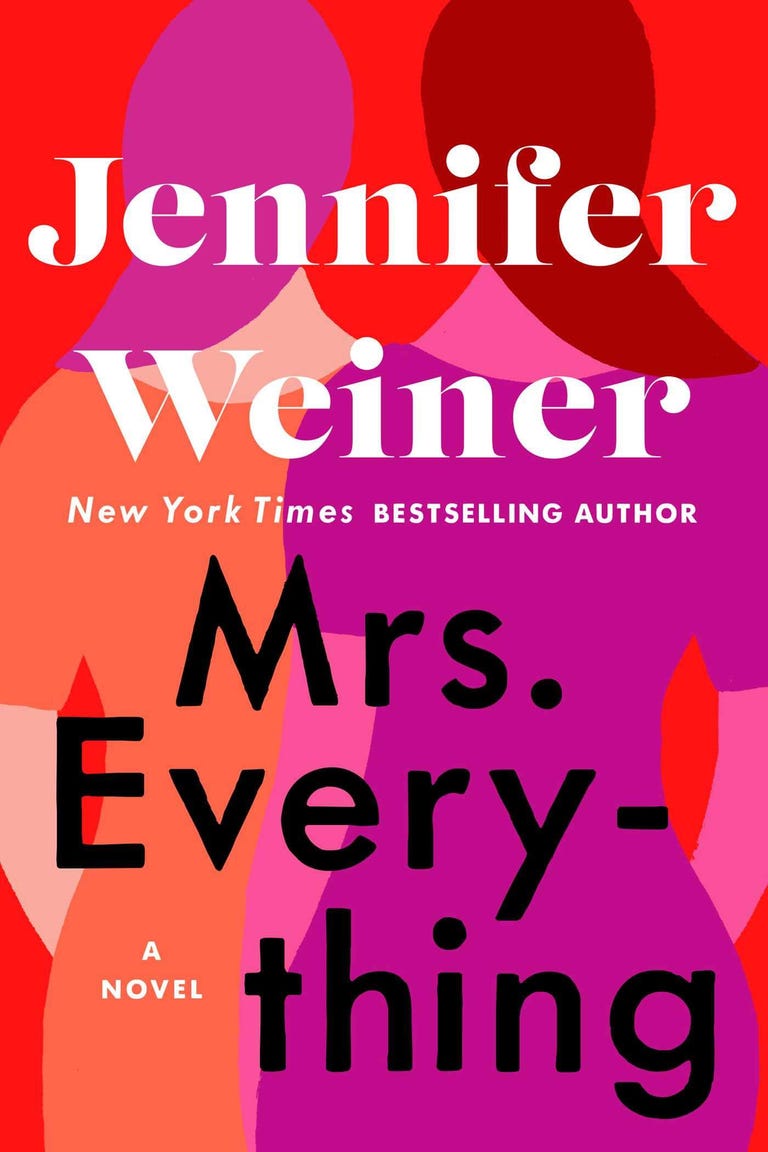 Mrs. Everything by Jennifer Weiner
The acclaimed author of Who Do You Love and In Her Shoes is back with another summer read. We go back to the 1950s, following the lives of two sisters, both then and now. They attempt to navigate the ever-changing world around them, and like Weiner's other novels, this one is simply unputdownable. 
Best books for summer from Refinery 29, thanks to Kathleen Newman-Bremang…
There's nothing like summertime for some good old-fashioned self-care. And there's no better way to take care of yourself than to get inspired by an uplifting memoir. Elaine Welteroth is one of those people I follow on Instagram who makes me feel simultaneously motivated and insanely jealous. In 2017, Welteroth became the youngest editor-in-chief at Condé Nast when she was promoted at Teen Vogue. In 2017, I binge-watched all seven seasons of Buffy the Vampire Slayer in a month. Same. Before that, Welteroth was the senior beauty editor at Glamour and the beauty and style editor at Ebony. She's written for Grown-ish. She's now one of the judges on Project Runway. So yeah, she's kinda successful. In her "part-manifesto, part-memoir," Welteroth imparts life lessons on success and identity told through the lens of a young Black woman, who at many times, was the only Black woman in the room. Here's where my jealousy gives way to amazement. Welteroth is shattering glass ceilings and making way for a generation of women to believe that they are "more than enough."
Hot Comb by Ebony Flowers
Haven't you heard? Graphic novels are great beach reads. In this one, Ebony Flowers tells multiple coming-of-age stories through the minefield that is Black hair. It's a topic that has inspired songs, plays, and Chris Rock documentaries, and it is one that will always hit home for Black women. Too curly. Not curly enough. Too straight. Not straight enough. In the novel's titular story, Hot Comb, Flowers explores the insecurities that can come with a seemingly simple hairstyle as told through a young girl getting her first perm to fit into her all-Black neighbourhood. It's a stunning piece of art that "explores the poetry in everyday life," according to Drawn & Quarterly.
The first installment of this series, The Wedding Date, is one of my favourite literary rom-coms of all time. I was so obsessed with it, I read it five times, then held my breath until its follow-up, The Proposal, came out, then read that five times. If you don't trust my taste, trust Reese Witherspoon, who chose The Proposal for her book club. Now, Jasmine Guillory is back with her third (and final?) book in this heartwarming series that lives up to the hype of its predecessors. The Wedding Party follows Maddie and Theo, two people who have absolutely nothing in common except that they share a best friend and they hate each other. The classic rom-com hate-turned-love trope plays out effortlessly in this well-paced, romantic, and sexy story of ambition, friendship, and falling for the one person you didn't see coming. It is truly the PERFECT BEACH READ.
Could we really talk about beach reads without including the Queen of Sex and the City? A summer Candace Bushnell release is like a Michael Bublé Christmas album — a drop that feels so fit for the season it's almost cliché. Twenty years after her first book, Sex and the City, Bushnell is breaking stereotypes instead of reinforcing them. Here, she tackles what lust and love looks like after 50 by following six friends as they navigate middle age and dating. In Bushnell's signature irreverent style, nothing is off limits: vaginal restorative surgery, swiping right on Tinder, and topics usually reserved for characters in their 20s and 30s. This time, the heroines are in their 50s and 60s and they get to be just as funny, silly and layered as Bushnell's younger leading ladies. Hollywood should take note.
I hope you like this list…it took a good while to put together!
Featured and other images: Wallpapers Craft, Pop Sugar, Oprah Magazine, Good Housekeeping, Publisher's Weekly, & Refinery 29