3.13.19
Happy Wednesday everyone! Received this one on short notice, but I hope for those interested you may still be able to attend. The Art World Conference 2019 is coming, April 25-27, 2019. Here are the details…
---
Credit source: Eventbrite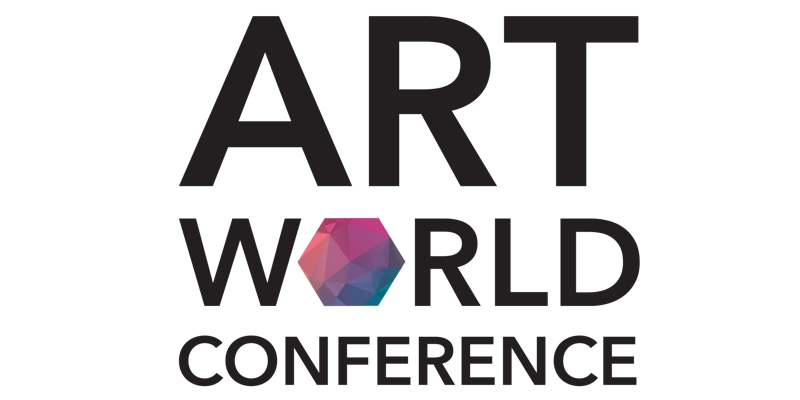 ART WORLD CONFERENCE 2019
Welcome to ART WORLD CONFERENCE, a new, annual professional development experience bringing together ARTISTS and ARTS PROFESSIONALS at all stages in their careers. All confirmed conference Presenters are listed below!
Registration includes a Welcome Party on Thursday, April 25 (6pm – 9pm) at New York Academy of Art (111 Franklin Street, NYC) and entry into two full days of programming, April 26 – 27 at New York Law School (185 West Broadway, NYC).
Art World Conference is a business and financial literacy conference that includes panel discussions, conversations, and in-depth workshops addressing many of the opportunities and challenges faced by visual artists and arts professionals who work closely with artists.Topics range from sales, marketing, grants, taxes, managing debt, and investing to managing public projects, new technologies, and growing and sustaining community. The emphasis of all programming is on personal development and empowerment.
We look forward to seeing you at our inaugural conference, to take place April 25 – 27, 2019, in New York City.
Art World Conference is organized by Dexter Wimberly, entrepreneur and independent curator, and Heather Bhandari, co-author of the leading professional development guide for artists, Art/Work. We believe organization, financial literacy, and professionalism are crucial components of an artist's studio practice. Business skills and sustainable income streams create opportunities and resources for the implementation of creative, ambitious ideas. Our goal is to provide a platform where artists learn tangible skills, are directed to relevant resources, explore options for sustainability at all stages in their careers, and feel the support of the community.
Art World Conference is sponsored by Morgan Stanley, Kickstarter, 21c Museum Hotels, Hyperallergic, The Creative Independent, Spring Place, and ArtTable. Art World Conference is a fiscally sponsored project of the New York Foundation for the Arts.
For more information, including Presenter bios and Schedule, please visit www.artworldconference.com
CONFIRMED PRESENTERS AS OF MARCH 2019*
Yona Backer, Producer, Curator, Founder of Third Streaming
Danny Baez, Cultural Facilitator and Founder/Director of MECA art fair
Hannah Cole, Artist, Enrolled Agent and Founder of Sunlight Tax
Courtney Colman, Art Advisor & Curator
Kris Collins, Managing Director – Cultural MGAC
Karen DeTemple, Co-Founder, The Art of Change
Susan (Suzy) Delvalle, President & Executive Director of Creative Capital
Jai Jai Fei, Director of Digital, Jewish Museum
Brendan Fernandes, Artist & Choreographer
Trish Gianakis, Adjunct Professor, Artist, Creative Director
Deana Haggag, President/CEO of United States Artists (Keynote Speaker)
Jeanne Hardy, President/Founder Creative Business, Inc
Patton Hindle, Senior Director of Arts, Kickstarter
Kemi Ilesanmi, Executive Director of the Laundromat Project
Paddy Johnson, Founder of Art F City & Freelance Art Writer
Paul Ramirez Jonas, Artist
Jae Joseph, Media Strategist
Jennie Lamensdorf, Director & Curator of Time Equities Inc. Art-in-Buildings
Jessica Lee, Attorney at Loeb & Loeb
Melissa Levin, VP of Artists, Estates & Foundations, Artist Agency, Partners
Sharon Louden, Artist, Educator, Advocate, Editor
Anibal Luque, Managing Attorney at Luque PLLC
Kristin O'Keefe Merrick, Financial Advisor
Maria Elena Murguia, Licensing Executive/Marketing Manager, Artists Rights Society
Shervone Neckles-Ortiz, Artist & Artist Programs Manager, Joan Mitchell Foundation
Hilary Nève, Head of Cultural Initiatives, Google, Inc.
Deborah Obalil, President & Executive Director, Association of Independent Colleges of Art & Design (AICAD)
Amani Olu, CEO of Olu & Company and IMG SRVR, and Founding Director of Detroit Art Week
Larry Ossei-Mensah, Susanne Feld Hilberry Senior Curator of Museum of Contemporary Art Detroit & Co-Founder of ARTNOIR
Alex Paik, Artist, Director of Tiger Strikes Asteroid
Nicole Polletta, Co-Founder, The Art of Change
Ben Fino-Radin, Founder, Small Data Industries
Sara Raza, Curator & Writer
Prerana Reddy, Director of Programs, A Blade of Grass
Esther Robinson, Co-Executive Director, ArtBuilt
Antwaun Sargent, Writer & Critic
Steven Sergiovanni, Art Advisor and Educator
Julie Solovyeva, Director of Cultural Programming, Neuehouse
Anisha Steephen, Director of Real Estate, Spadeworks
Alice Gray Stites, Museum Director & Chief Curator, 21c
Shannon R. Stratton, Artist – Curator, Writer, Host, & Artist Advocate
Kay Takeda, Senior Director of Artist Programs, Joan Mitchell Foundation
Mickalene Thomas, Visual Artist, Filmmaker, Curator
Zefrey Throwell, Artist and Activist
Hrag Vartanian, Editor-In-Chief & Co-Founder, Hyperallergic
Tiana Webb Evans, Arts Marketing, Communications Expert, Founder of ESP PR
Risë Wilson, Arts Management Consultant
Amy Whitaker, Author & Faculty Member, NYU
Caroline Woolard, Artist & Assistant Professor, Hartford Art School/Founder, BFAMFAPHD
———————————————
*Please note, presenters and conference schedule are subject to change.
Art World Conference tickets are non-refundable. However, if you purchase a ticket and are unable to attend, your ticket is transferable. Simply alert conference staff before April 24, 2019, of your replacement's name before they arrive to sign in.
For a complete list of Frequently Asked Questions, please visit www.artworldconference.com
Click on the link above for information, questions, or anything else needed. 
Featured image: unknown