1.30.19
Hey there everyone…January is pretty much over, but I have found something for those lobbying in music. For a lot of us, we love to listen to music, but for some, we love to make it. Here are a few upcoming music competitions that I post before you…
---
Credit: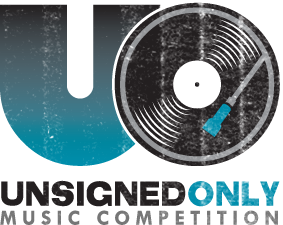 If you are an unsigned artist and think you have what it takes to land a record deal, then you should enter the Unsigned Only Music Competition. Since Unsigned Only launched seven years ago, four Grand Prize winners have been signed to major label record deals, making Unsigned Only a leading source for transitioning new talent into major label record deals. However, getting a record deal isn't the only success Unsigned Only artists have achieved. Many winners have also secured licensing deals, publishing deals, better gigs, and more recognition after winning the competition. This could be your chance!

-Unsigned Only
The Hollywood Songwriting Contest is an opportunity for real talent to be heard and exposed. This elite, international songwriting competition is an open call to songwriters and artists looking for recognition of their talents and, quite possisbly, that first big break. Bringing together top music industry producers, musicians and songwriters, the Hollywood Songwriting Contest champions the discovery and promotion of the very best songwriters in the world.

-Hollywood Songwriting Contest
hollywoodsongwritingcontest.com

The John Lennon Songwriting Contest is an international songwriting contest that began in 1997. The Contest is open to amateur and professional songwriters who submit entries in any one of 12 categories. The JLSC is open year-round and features two Sessions — with 72 Finalists, 24 Grand Prize Winners, 12 Lennon Award Winners and 1 "Song of the Year." All entry fees from the contest help support the non-profit John Lennon Educational Tour Bus mobile recording studio.

-The John Lennon Songwriting Contest
There are more songwriting competitions out there you either have to Google or Bing it. If any of these interest you, just click on the blue links. Enjoy your evening, be blessed. Will post this coming Saturday.
Featured and other images: Pavbca.com, John Lennon Songwriting Contest, Unsigned Only Music Competition, Hollywood Songwriting Contest