6. 23. 18
Hello Saturday…Hello
Chicago

! Soooo many things to do. Where do I begin? Here are some great places that you might like to visit while you're in the Windy City…
---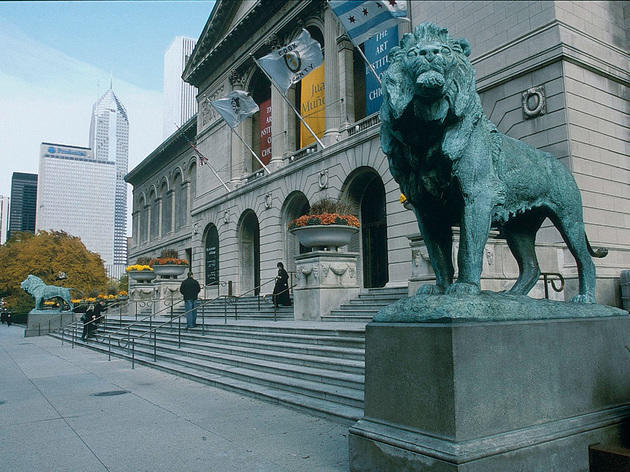 ART INSTITUTE OF CHICAGO
The Art Institute of Chicago is home to the greatest collection of Impressionist paintings outside of Paris, including works by Monet, Renoir, Seurat, and Van Gogh. Explore the Renzo Piano¬–designed Modern Wing and its extraordinary collection of works by Chagall, Dalí, Matisse, Picasso, and Pollock, and visit the Ryan Learning Center, a free space offering programs and art-making activities for the whole family. With a wide variety of special exhibitions, daily gallery tours, performance programs, and more, the Art Institute has something for everyone! Hours: The museum is open daily 10:30–5:00; Thursdays 10:30–8:00; and closed Thanksgiving, Christmas, and New Year's days. Admission: Complete admission information is available at artic.edu/visit. Purchase tickets online or take advantage of CityPASS for up to 50% off combined admission to the Windy City's top attractions. A list of hotel partners offering exclusive packages that include museum admission is available at artic.edu/visit/visiting-chicago…
CHICAGO SHAKESPEARE THEATER
Chicago Shakespeare Theater is a global theatrical force, known for vibrant productions that reflect Shakespeare's genius for storytelling, language, and empathy for the human condition. Under the leadership of Artistic Director Barbara Gaines and Executive Director Criss Henderson, CST is dedicated to creating extraordinary productions of classics, new works, and family programming; to unlocking Shakespeare's work for educators and students; and to serving as Chicago's cultural ambassador through its World's Stage Series. CST serves as a partner in literacy to Chicago Public Schools, working alongside English teachers to help struggling readers connect with Shakespeare in the classroom. His words are brought to life on stage for 40,000 students from across the Midwest every year. Each summer, 30,000 families and audience members of all ages welcome the free Chicago Shakespeare in the Parks tour into their neighborhoods across the far north, west, and south sides of the city….
BLUE CHICAGO
Blue Chicago is world-renowned offering the best of Chicago's blues musicians and vocalists performing in an intimate and friendly atmosphere. Conveniently located in the River North Entertainment district near the major hotels. Open 7 nights a week from 8 p.m. music beginning at 9 p.m.
General Facility Details
Hours of Operation: 8 p.m until 2 a.m.

Minimum Age: 21

ANNOYANCE THEATRE & BAR
For over 25 years, The Annoyance Theatre has created some of Chicago's finest comedy. Home of the longest running musical Co-ed Prison Sluts, The Annoyance uses improvisation to create new and original plays, musicals, sketch-comedy and more in a vibrant, uncensored atmosphere.
Hours of Operation: Sunday – Friday 7pm to 2am, Saturday 7pm to 3am.

Minimum Age: 14

and more…
What to know what other good things Chicago has to offer? Go to www.choosechicago.com to find out what other great stuff to do. Enjoy your weekend, be blessed!
Image source: 

1-800-PACK-RAT, Chicago Music, TimeOut, Theater Projects, theannoyance.com