June 12 / 17
Hello! This week is gonna be busy, plenty busy….Today with this month's Shadow Spotlight, we have eight illustrators who you need to pay attention to.
---
Mariana Rodrigues
Based in London, this unique illustrator, with a style pattern focusing on nature, has created whimsical symmetry and patterns that create wonderful and colorful designs. She has studied communications design at ESAC College of Art and Design Matosinhos, Portugal. With colored pencil, watercolor, digital manipulation, and coloring, plus some photography, these illustrations have garnered positive notes. She has worked with Country Living, Patrick Watson, Vogue Japan, and Work Club for Original Source.  To see more look here: mariana.io.
Anna Kovesces
Beautiful, bold, child-like, and colorful. Those are four words to describe this Hungarian illustrator's work. Kovesces has created works for Die Zeit Magazine, The Style Press, The New York Times Magazine, Hong Kong based Milk X magazine, and others.  Just drop by annakovecses.tumblr.com for more of her work.
Oscar Ramos
Working and living in Santiago, Chile and using Character Design and Photo Manipulation, Ramos has created a colorful and brash work of characters in the most amusing way possible. www.behance.net/piensapositivo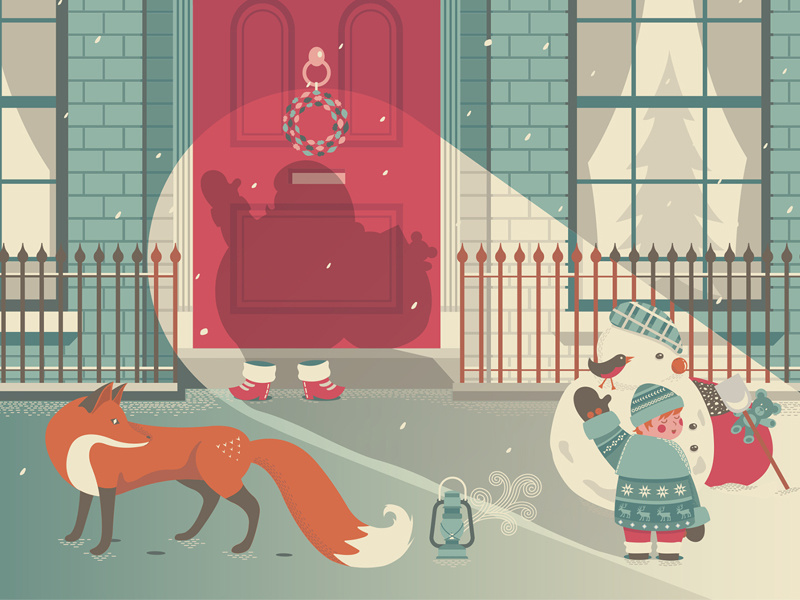 Andy Hau
After winning a competition to design a packaging for a promotional copy of Imogen Heaps 2009 album Ellipse, this qualified architect, with a keen eye for detail, career has skyrocketed to great leaps. With his love of architecture and graphic design, Hau is becoming a force to reckoned with. andyhau.tumblr.com 
Sonia Hensler
Ms. Hensler has created a portfolio of vibrant and colorful fashion illustrations. Heavily inspired by Victorian aesthetics, combining elegance, sophistication, with just a touch of dark gothic flair. Brands like Topshop, Reem Acra, Sheer, and many others. The sky's the limit for this fashionable illustrator. To see more of Hensler's sophisticated illustrations go to www.soniahensler.com.
Karol Banach
Based in Poland, this illustrator is already going places. His works are a collection of colorful and playful patterns, with interesting and fun characters. He has collaborated with Newsweek, Costa Coffee, and Ikea. Looks like 2017 is looking very promising for Banach. karolbanach.com 
Charlotte Smith
This Paris-based illustrator's portfolio of wonderful portraits is gorgeous, pretty and divine. What makes Smith's work even more unique are the gifs. The vibrant pastel colors give these illustrations a breath of freshness to it, with a hint of sophistication. To see more of her works, go to charlottesmith.fr.
Michael Kutsche
His works have garnered attention from the likes of Tim Burton and Sam Raimi. Looking at Kutsche's imaginative and wow-inspired works, you can see why. His artistry has appeared in Burton's Alice in Wonderland, Raimi's Oz the Great and Powerful, 2011's Thor, and many others.  Want to see more? www.michealkutsche.com
Enjoy the rest of your Monday, be blessed.
Featured & other works by Mariana Rodrigues, Anna Kovesces, Oscar Ramos, Andy Hau, Sonia Hensler, Karol Banach, Charlotte Smith, & Michael Kutsche.